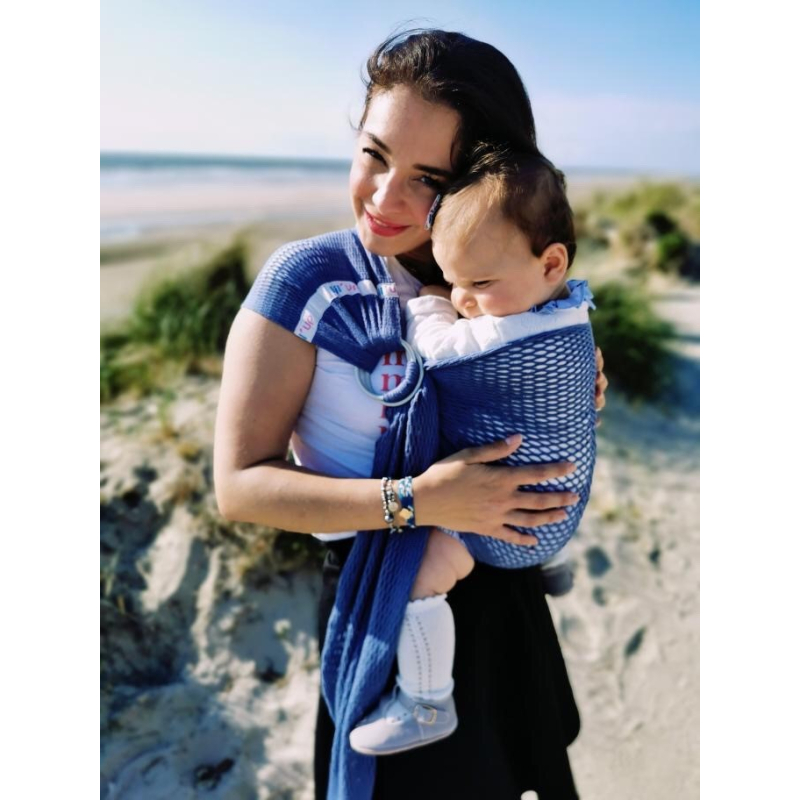  
Mesh wrap - Sling by Filt1860
Discover our Filt1860 baby wrap sling, 100% cotton, made in France
Very easy to use with these rings
To purchase a scarf, a shopping bag is offered !
To purchase a scarf, a shopping bag is offered !
Simplicity and comfort
Made of very soft mesh baby sling Fil'Up is designed for beginners, but also delight confirmed. No need of setting, skip the natural property of the mesh that is to match the shapes not only the baby but also the wearer. Ideal in all seasons, at the pool, at home, in town, in the country, ...
Security
Fil'Up meets all the requirements of the European standard.
The Fil'Up knitting technique is designed to remove the effect "yoyo" dreaded and to ensure the safety of the baby. 100% cotton, the materials are selected for the quality of their fibers and their resistance. The dye is certified by the Oeko-tex Standard 100 label required for child care. Suitable from birth to 15kg.
Multi-position
Many positions are achievable. Not to impress beginners, we suggest, in the instructions that will be delivered, the two simplest positions to set up initially. We leave you the pleasure of discovering all the other possibilities. Internet, books, workshops are sources of information to improve yourself.
Size 1: about 4,20m and size 2 about 4,60m.
Made in Normandie !