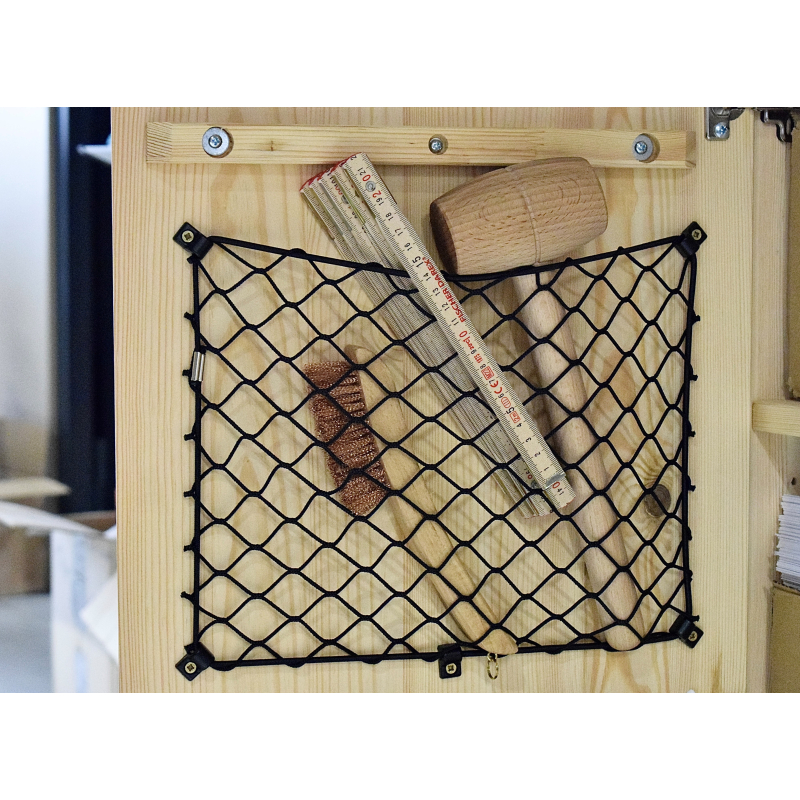  
Net pocket - Range+
Storage net mesh 25 mm side, with a rim solid elastic cord.
Net pocket mesh 25 mm side, with a rim solid elastic cord. Made of rot-resistant polyester. Ideal for arrange of storage space in the house, above the office, in the bathroom, in the entrance or the children's room. But also very practical in your boat, camper, or garden shed. Do not waste your time looking for your business, install storage nets on the Range + brand, manufactured by Filt, France.
Sold with fixings.
The hardest part is to choose the color !
How to mount it ?
No need to be a handyman to assemble it !
Each of our storage nets are supplied with the number of attachment and screws sufficient for mounting.
Start with the corners of the net first, pass the first screw through the attachment, fasten the screw halfway in order to pass the bungee cord through the attachment and then complete the screwing. Repeat this for the other 3 attachments.
The remaining should be positioned at the bottom and to the sides of the net to prevent small objects from getting under the elastic.
So we warned you, it's very simple, isn't it ?