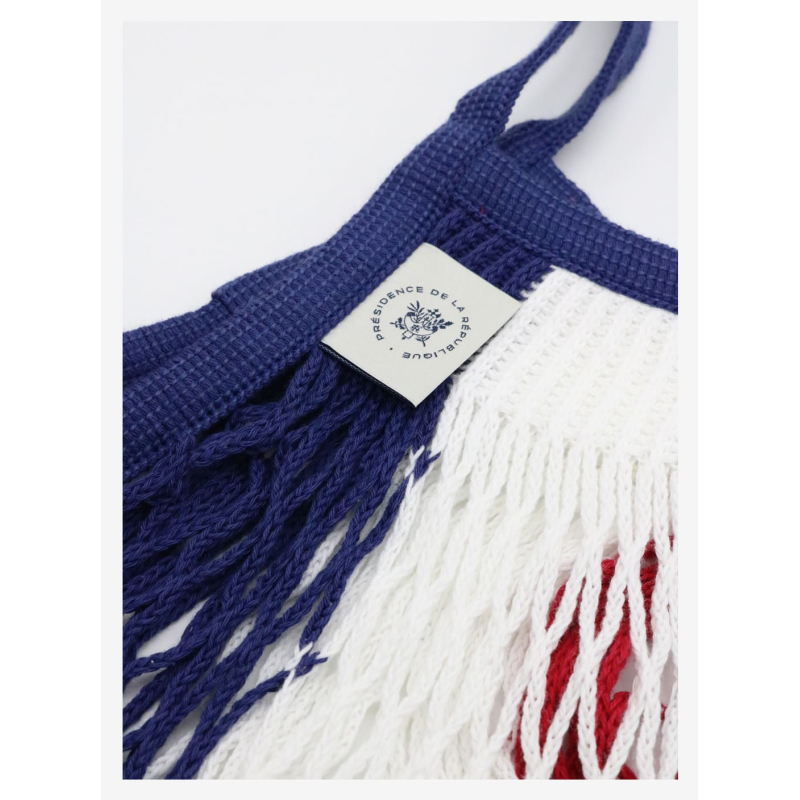  
Small shopping net bag ÉLYSÉE X FILT1860
The shopping net bag is a symbol of the French art of the Living that's why Filt1860 collaborates with Élysée !
The ÉlyséeXFilt1860 shopping net bag took part in the Made in France exhibition at the Élysée Palace in 2023. You can order it directly here or at the Élysée shop.
Why this collaboration ?
An idea from the President of the Republic !
The Élysée Palace is supporting "Made In France" products by showcasing the excellence of French know-how. Part of the profits from the sale will go towards financing the restoration of the palace.  
The Élysée X Filt1860 shopping net is 100% cotton.
25x25cm
©Élysée-Présidence de la République - Elise Dumas @thepineapplechef