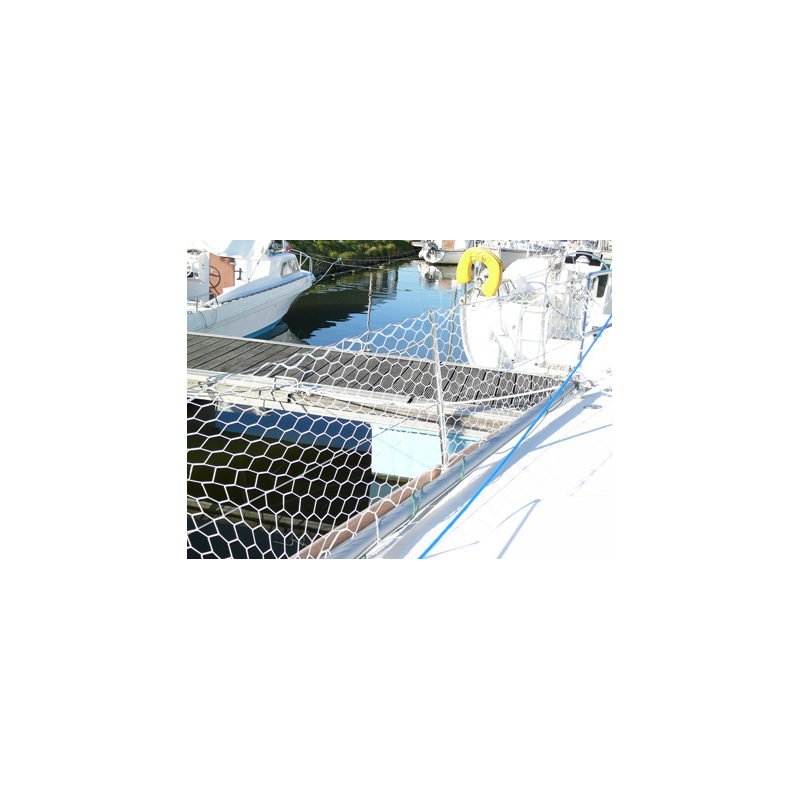  
Guardrail netting hexagonal mesh
Boat chain net expandable with high and low edge strengthening. hexagonal mesh "honeycomb" 50 to 70 mm, 2 mm strand. Supplied with fixing rings. Nylon white rot, high toughness, cutting hot iron. For heights of 30 to 70 cm.

With 10 m net, you will cover: 9, 50 m of chain to a height of 40 cm, 9 m and a height of 50 cm and 8 m and a height of 60 cm.


Sold by the meter or after 10 meters


A table calculation to know your industry needs honeycomb in photos.